DJ: Johannes Theurer
Rundfunk Berlin-Brandenburg (rbb)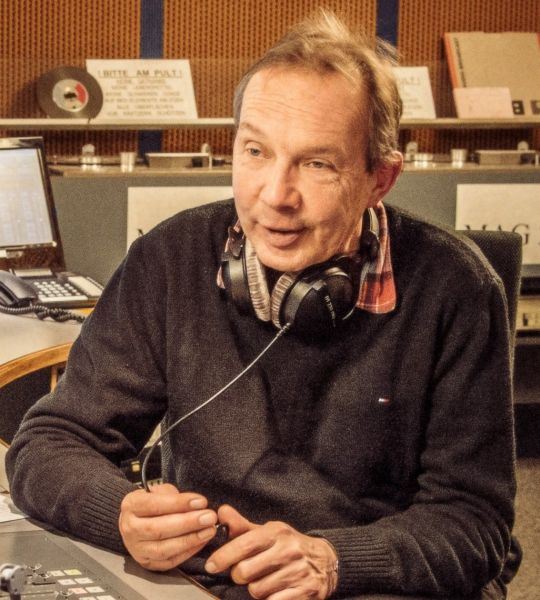 Johannes retired from his permanent employment at rbb in December 2020.
From 1987 to 2020 presenter & producer of the World Music radio show 'Dschungelfieber' (15 years in cooperation with Francis Gay of WDR COSMO) onm different channels of Rundfunk Berlin Brandenburg (RBB). Since 2016 the show had a two hours format. It went out on RadioEINS every second saturday at 11:00 pm.
2015-2020 Chairman of the World Music Workshop of the European Broadcasting Union (EBU), organising the annual workshop conference in cooperation with WOMEX. Steering various activities like managing the 'aLIVE'-project (an EBU-cooperation with UNESCO on World Refugee Day 2016) and bringing the EBU workshop to Rabat (coop with 'Visa for Music' 2018). Organiser of live broadcast of 'Safar'-concert from Kabul 2013 and live transmission of "Africourage" from The Gambia (2019).
Founder of the World Music Charts Europe and secretary of WMCE 1991 til October 2020; co-director of tradeshow&festival Worldwide Music Days 1991-1993, the preliminary of WOMEX; founding music-editor of RADIOmultikulti (1994-2003); reporter, consultant, traveller, hobby musician, early WOMAD-visitor-generation.
Member of the Wold Music jury of 'Preis der deutschen Schallplattenkritik'; chair of 'Gesellschaft für traditionelle Musik Berlin'; frequent member of international and national jurys. Manager of EU-funded cultural projects; curator of the audio catalogue portal DISMARC, which is a music aggregation tool for the EUROPEANA portal.